BMAT.Ninja was used by 2 in 3 applicants in 2021.
60+ comprehensive tutorials that cover all you need to know about the BMAT in the Training Temple.
6,000+ high quality practice questions, all with fully worked solutions, to work on in the Practice Dojo.
20+ BMAT Past Papers with worked solutions available for you to practice under test conditions in the Exam Arena.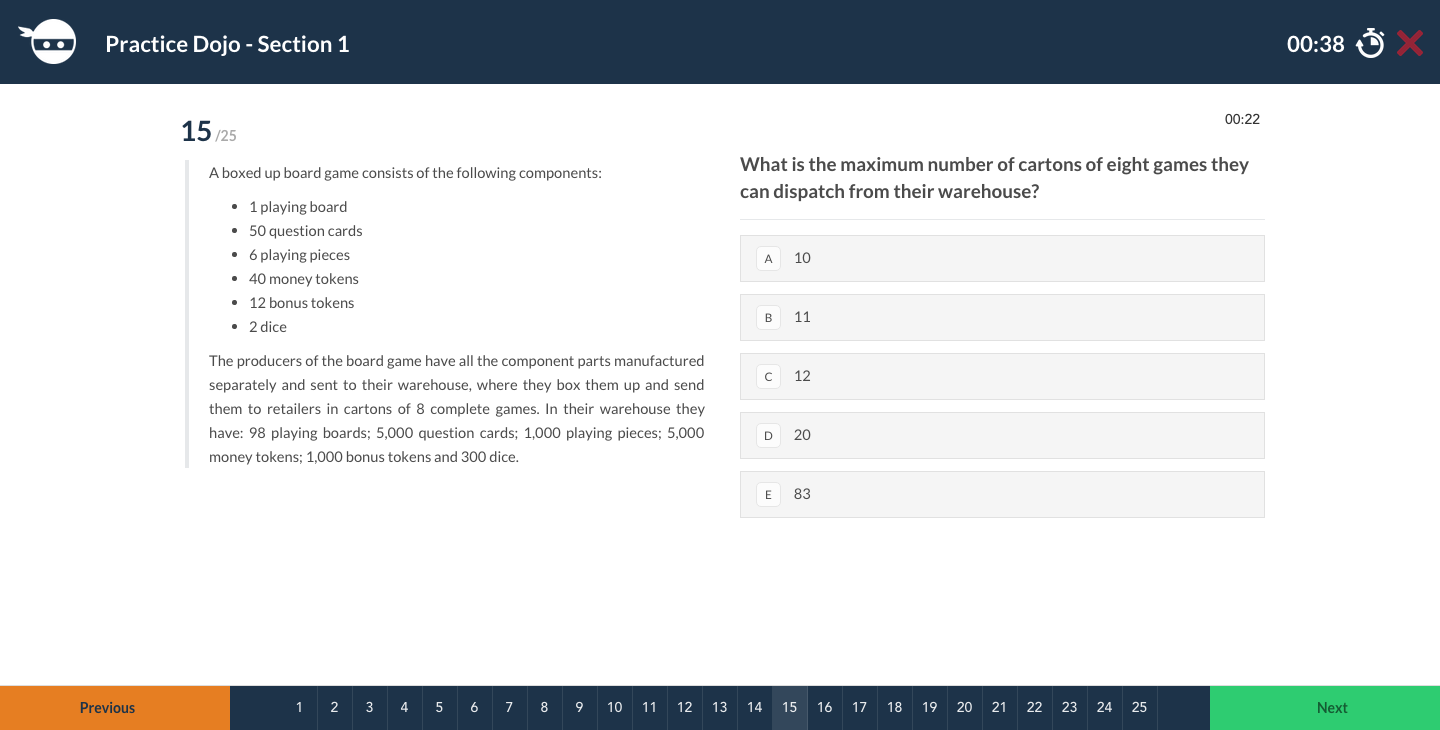 BMAT Ninja makes preparing for the BMAT as painless as it can be.
Crafted with love by a team of Oxbridge medical students, the system teaches you everything you need to know for the BMAT, takes you through over 6,000 timed practice questions, and gives you fully worked solutions every step of the way.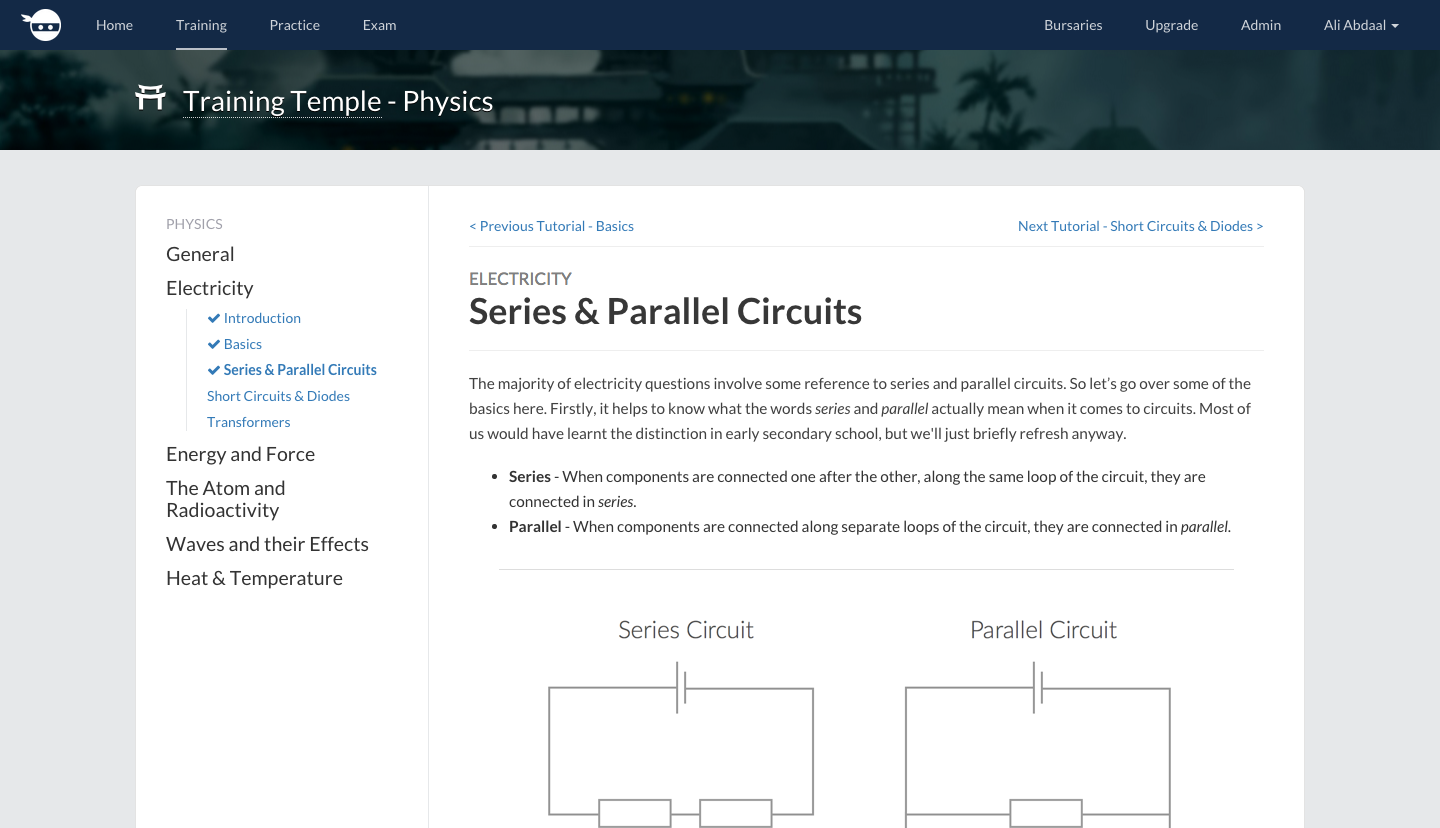 Learn how to smash each section.
Section 1:
Expert tutorials & practice questions that cover all of the Critical Thinking and Problem Solving knowledge you need to score highly in Section 1.
Section 2:
Learn vital strategies and tips for the scientific knowledge section with detailed tutorials, revision notes and thousands of practice questions.
Section 3:
You'll learn the optimum strategy for writing and answering the BMAT essay section, with 20+ example essays (complete with full feedback) and optional essay marking!
SIGN UP FOR FREE
---
I did the BMAT crash course with you guys and basically lived on BMAT.NINJA… I can confidently state that your resources saved me!
Lucy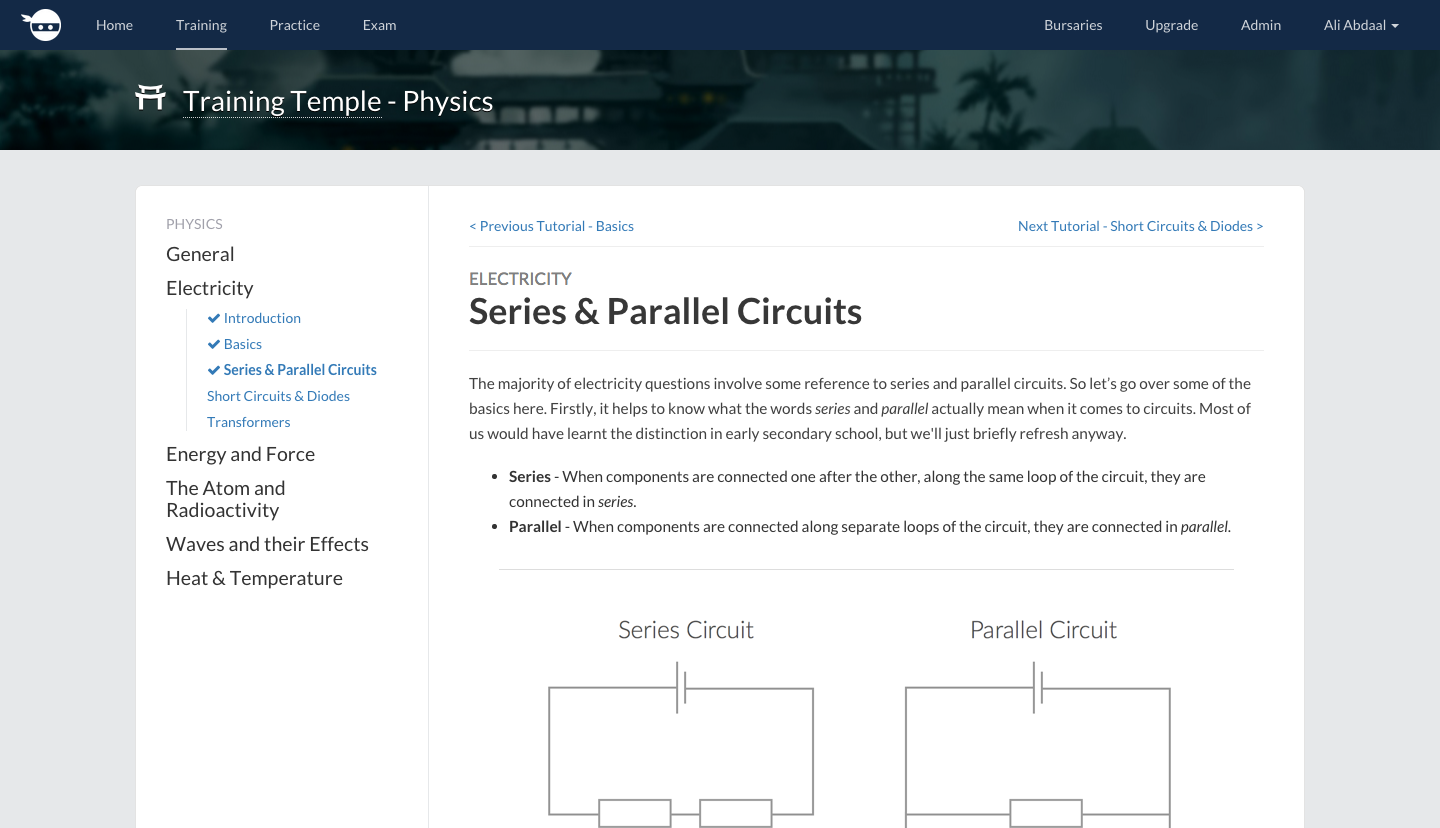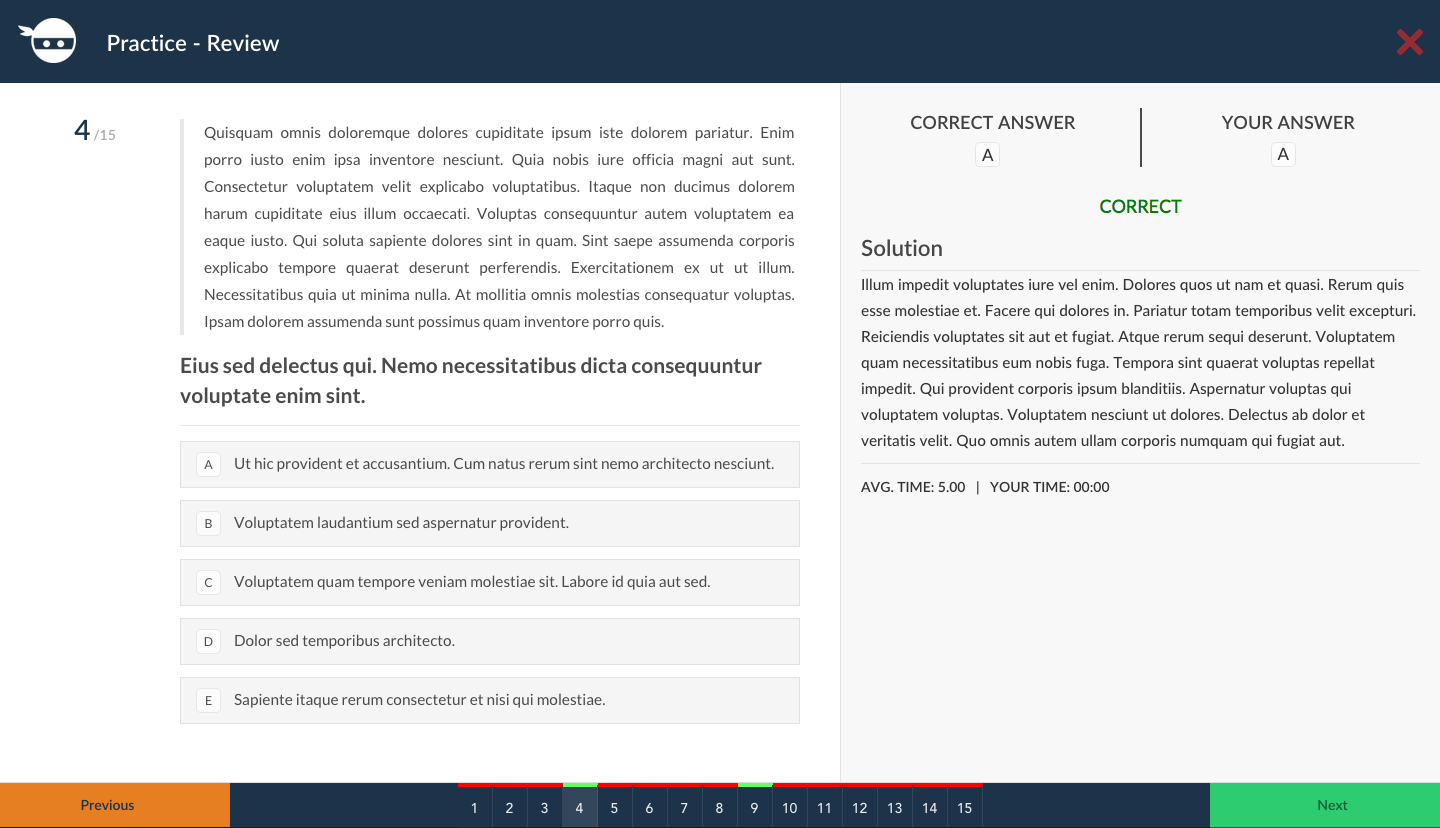 Simulate the BMAT in the Exam Arena.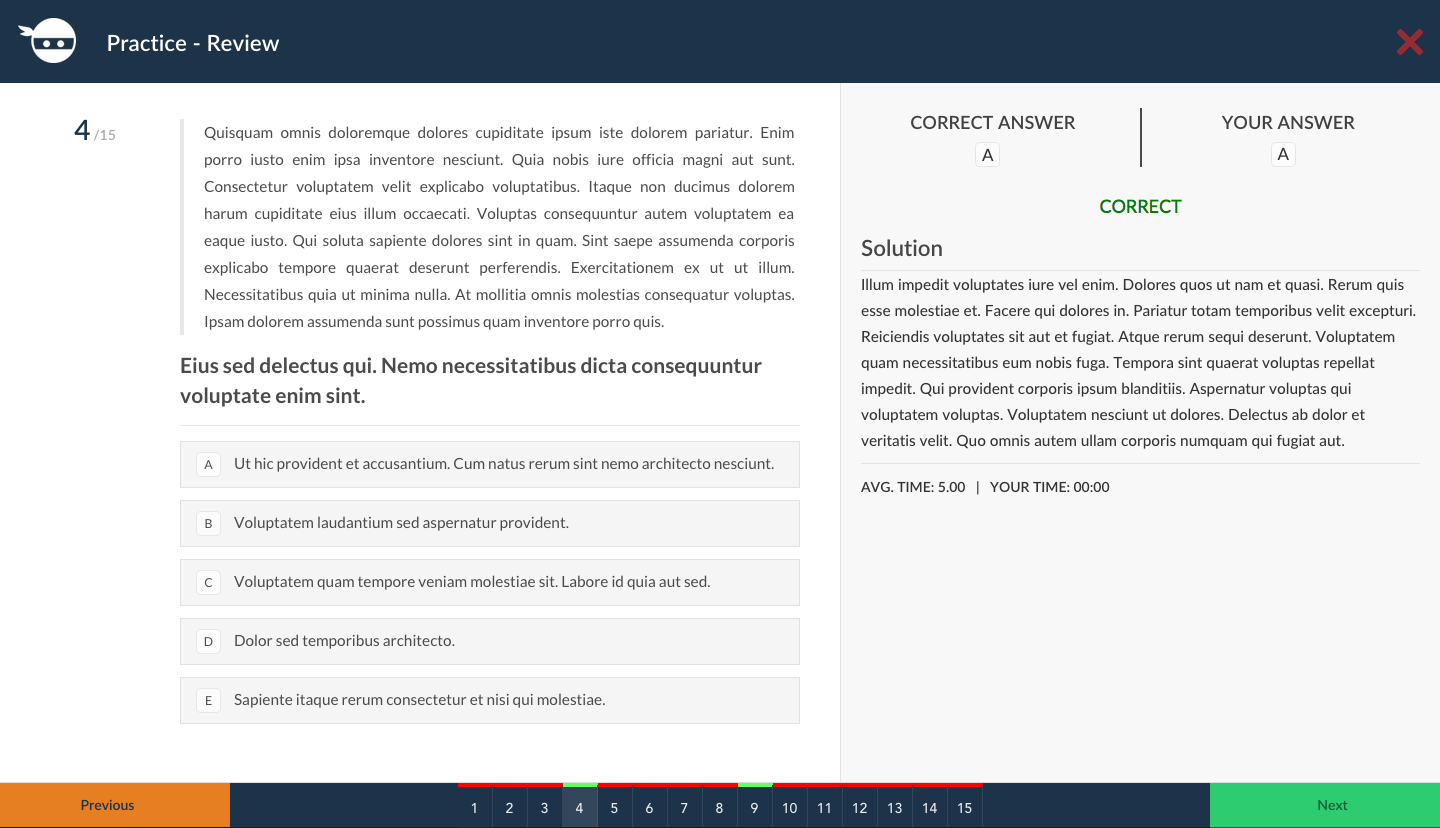 Every past paper included.
All BMAT Past Papers and fully worked solutions for all questions are here. Try them out and see what score you're getting and where you need to improve.
Timed exam runs.
Get valuable, timed practice on actual past papers and employ the time-saving techniques you've learnt in the Training Temple.
TSA & NSAA papers included.
Every Oxford TSA past paper (for BMAT Section 1 practice) is included, along with NSAA papers (Section 2 sources). You won't run out of practice papers.
---
I found BMAT Ninja very useful because there were so many questions to do that i know i would not run out of practise to do. I started practising a while before the exam and i only finished like 60% of the questions!
Sanchit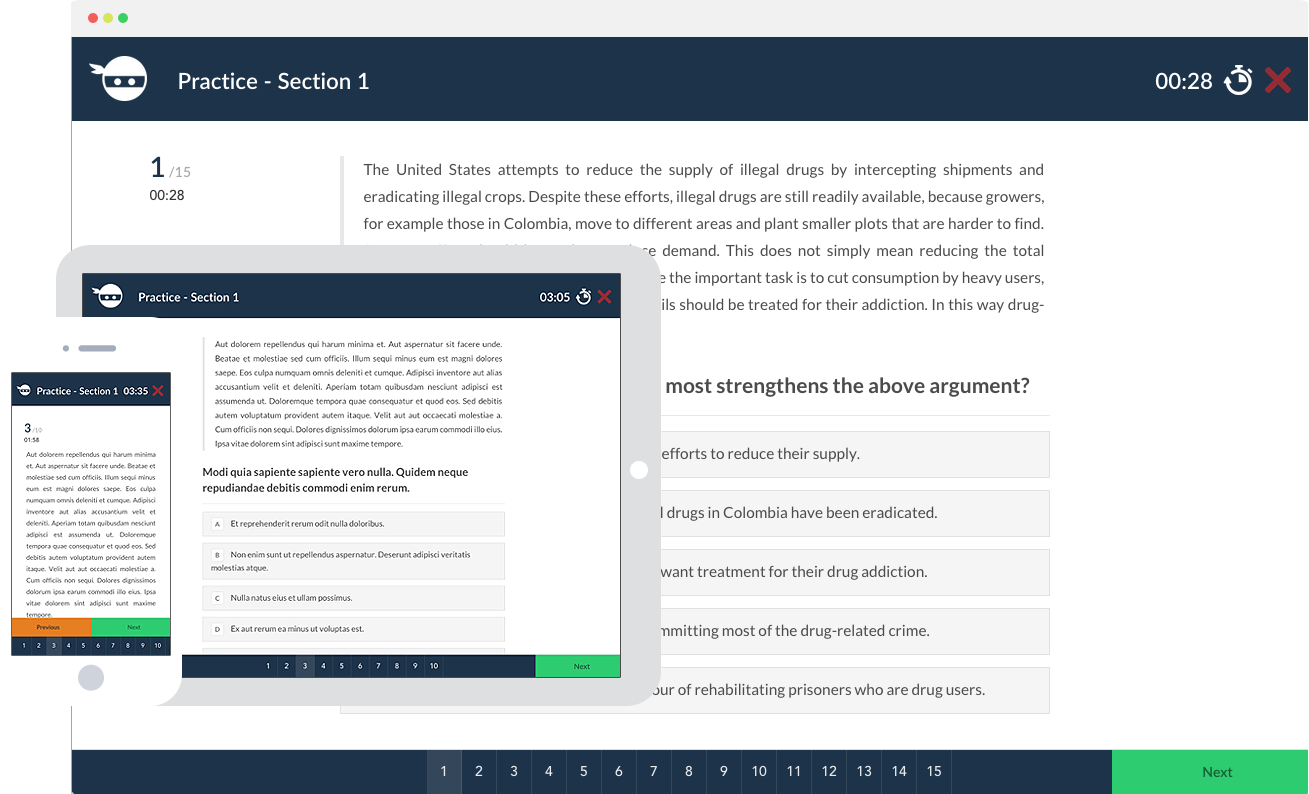 Learn the best strategies in the Training Temple.
60+ Expert tutorials.
Every tutorial is written by a true BMAT Ninja, who scored in the top 10%. We're sharing their tips & tricks with you.
Track your progress.
We'll track where you're up to with your progress so you don't have to. Just focus on your preparation - we take care of the rest.
Concise explanations.
We don't use 10,000 words when 500 can do the job. You'll get in-depth information - without any of the fluff.
---
I would just like to say a big thank you for all the help and support you have given me. I am certain I would not have gotten my BMAT Score without both the support and advice on BMAT.Ninja.
Reema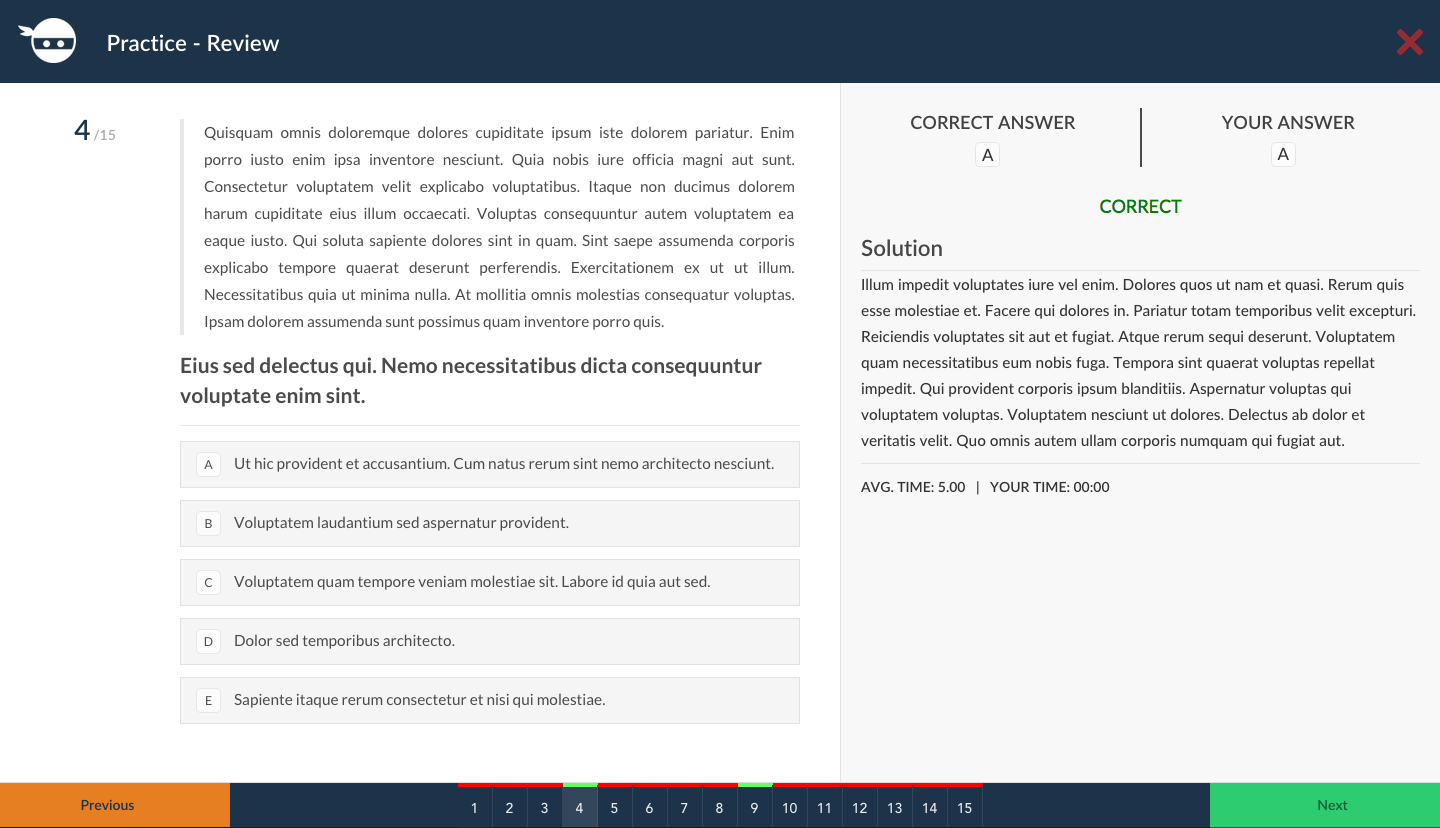 Test your mettle in the Practice Dojo.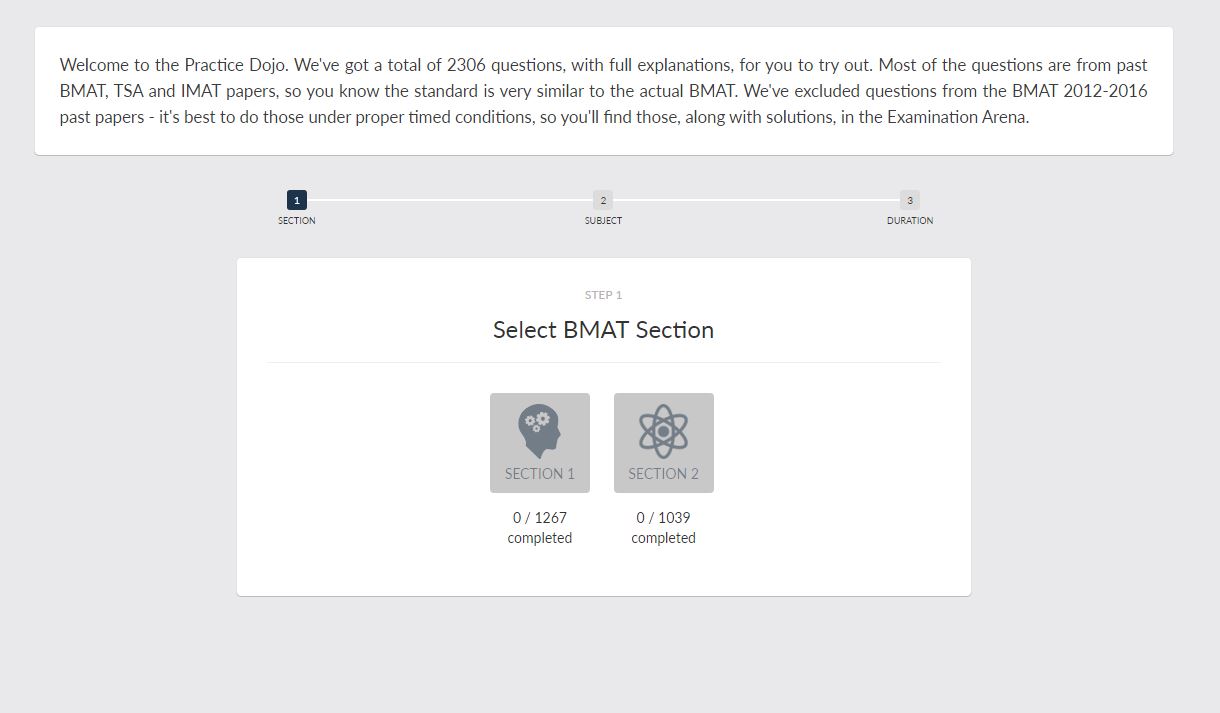 6,000+ high-quality practice questions.
Apply the strategies and techniques you've learned in the Training Temple to thousands of super high-quality practice questions
True-to-life exam questions.
We've been extremely careful to make sure that the questions in the Dojo simulate the real difficulty of the exam. You won't be surprised on the day.
Fully worked solutions.
All of the questions in BMAT.Ninja come with fully explained solutions and show you what other students answered. We explain out solutions in the simple, effective terms.
---
These guys really understand the challenges Involved in BMAT preparation. Past paper answers and explanations on BMAT.Ninja were excellent, definitely worth the money. Thanks guys!
Haya