BMAT.Ninja was used by 2 in 3 applicants in 2020.
All the material you need to score highly
Access to 2279 practice questions with fully worked solutions.
Do realistic, timed exam runs and get your marks instantly.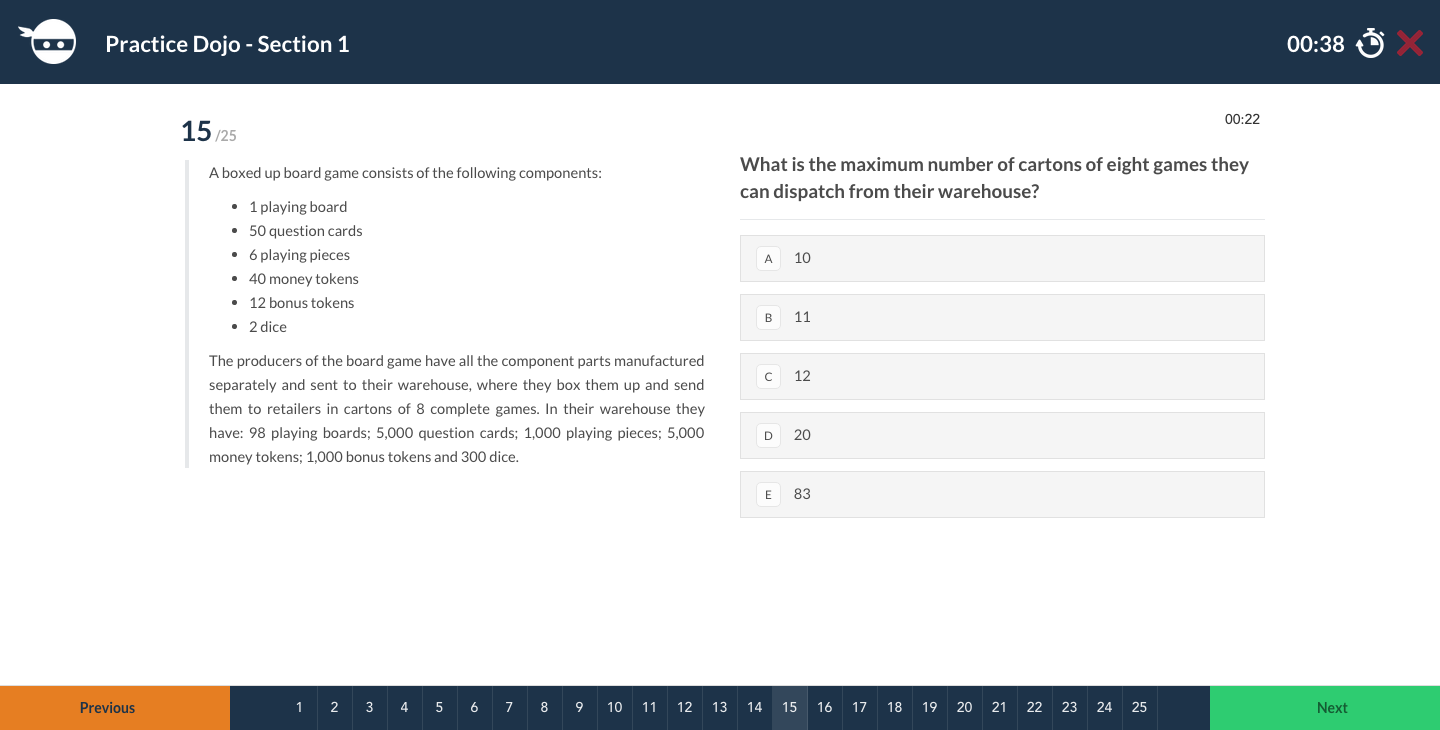 BMAT Ninja makes preparing for the BMAT as painless as it can be.
Crafted with love by a team of Oxbridge medical students, the system teaches you everything you need to know for the BMAT, takes you through over 2,000 timed practice questions, and gives you fully worked solutions every step of the way.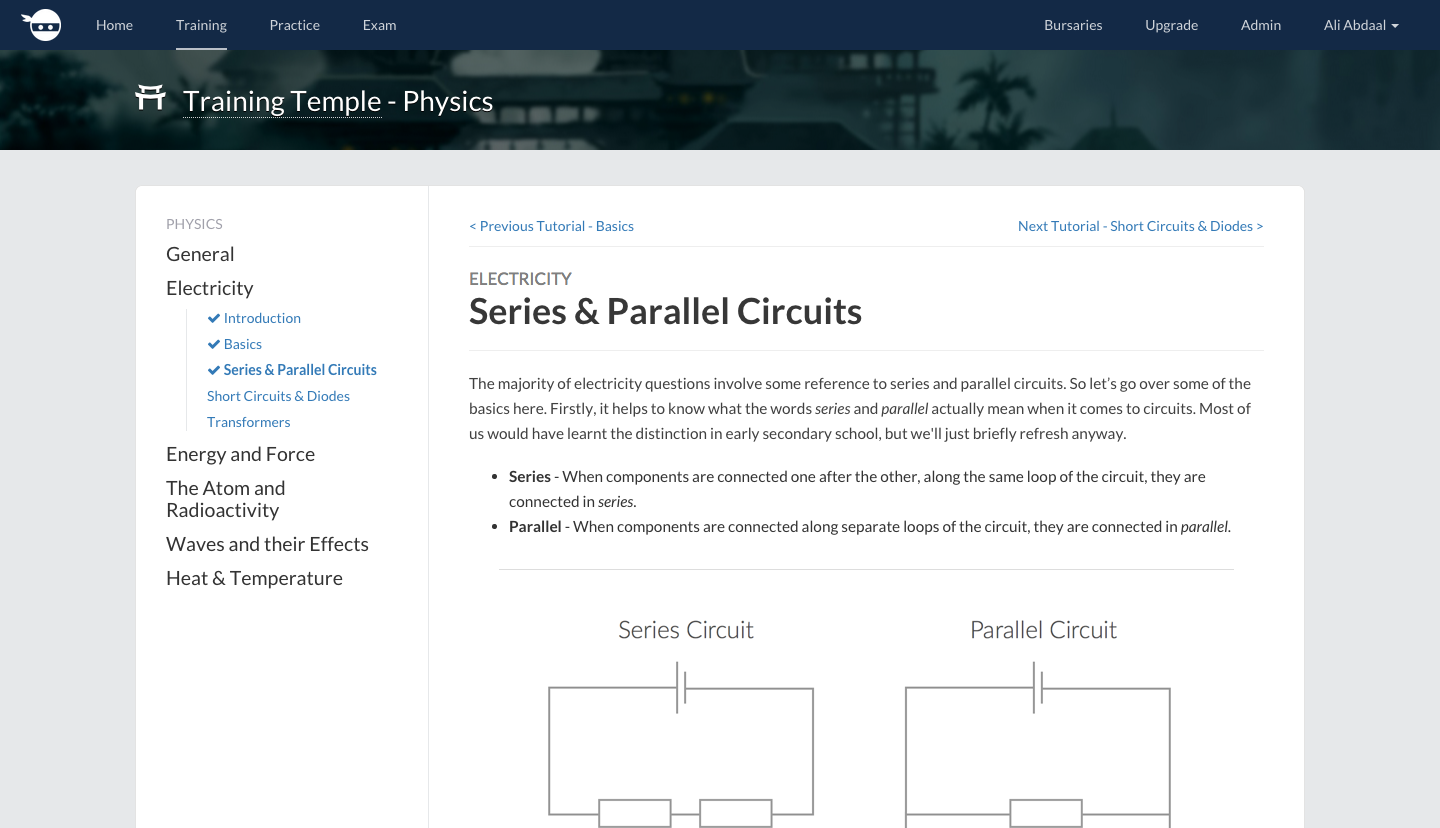 Section 1 -
Tutorials that cover all the Critial Thinking and Problem solving information you need to score highly. 2867 questions available.
Section 2 -
Tutorials and lessons that focus on the stategies, knowledge and tips that make a difference. 2951 questions available.
Section 3 -
You'll learn the optimum strategy for writing and answering the essay questions, plus we have a tons of example essays. 20+ example essays with full feedback.
Try the FREE Demo
---
I did the BMAT crash course with you guys and basically lived on BMAT.NINJA… I can confidently state that your resources saved me!
Lucy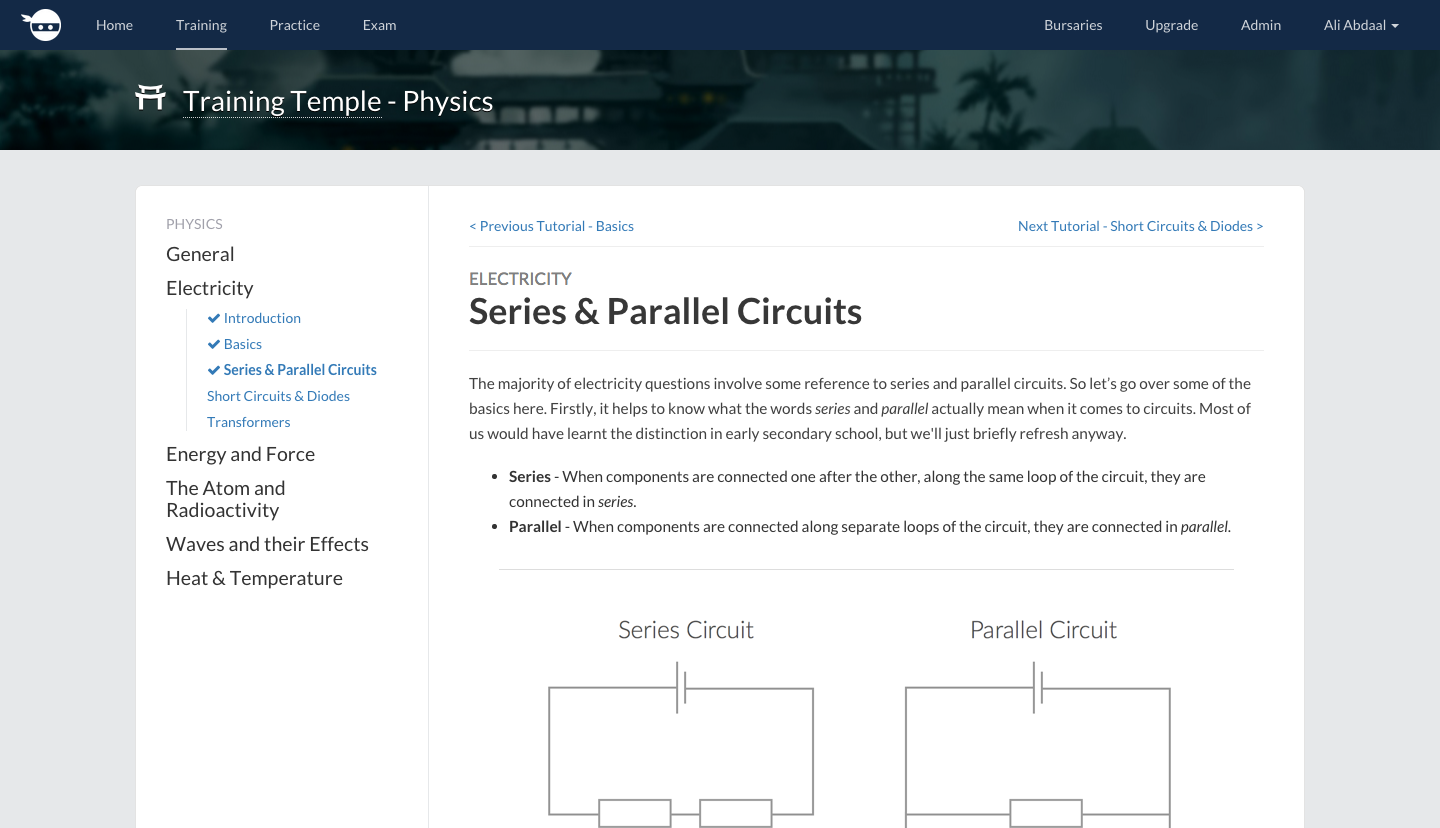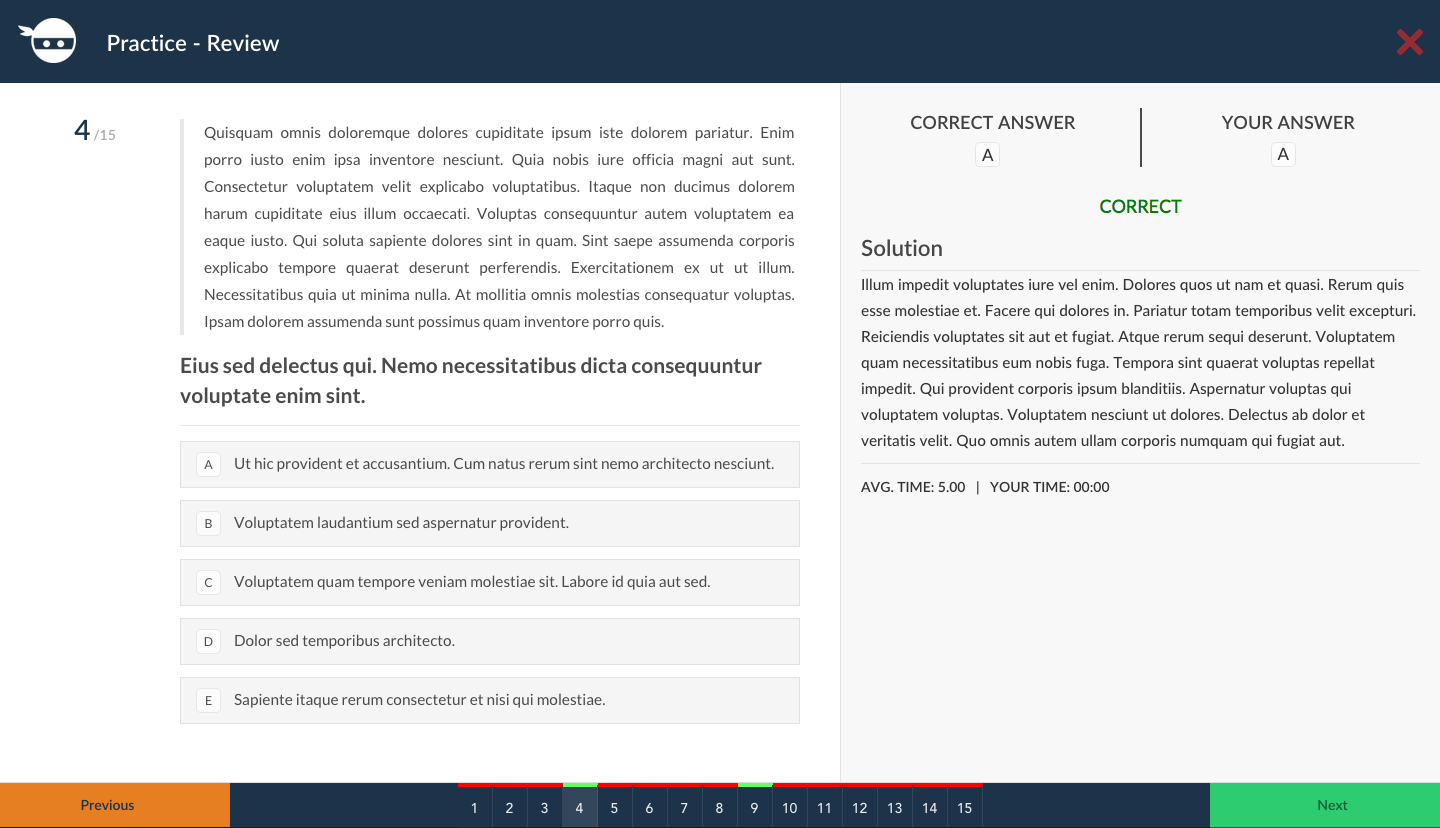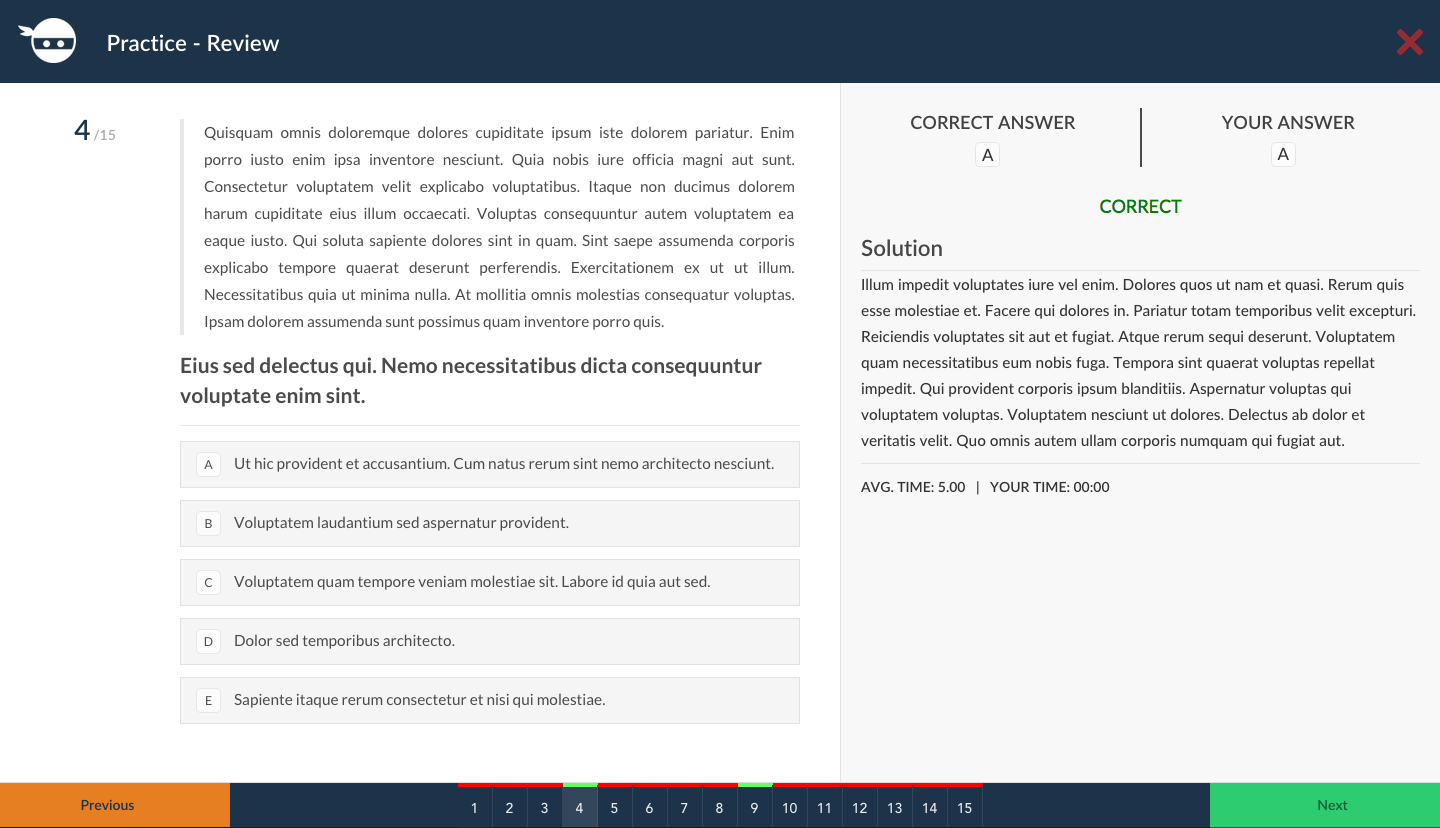 Timed exam runs
The Exam Arena has worked solutions to the 2003-2019 BMAT past papers, along with every TSA Oxford paper (a good source of BMAT Section 1 practice). You can do each exam paper using our timed system, or you can do the papers by hand and just check your answers and methods using our solutions.
Either way, you get valuable, timed practice on actual past papers, and you can also see what the best ways of tackling the questions are.
---
I found BMAT Ninja very useful because there were so many questions to do that i know i would not run out of practise to do. I started practising a while before the exam and i only finished like 60% of the questions!
Sanchit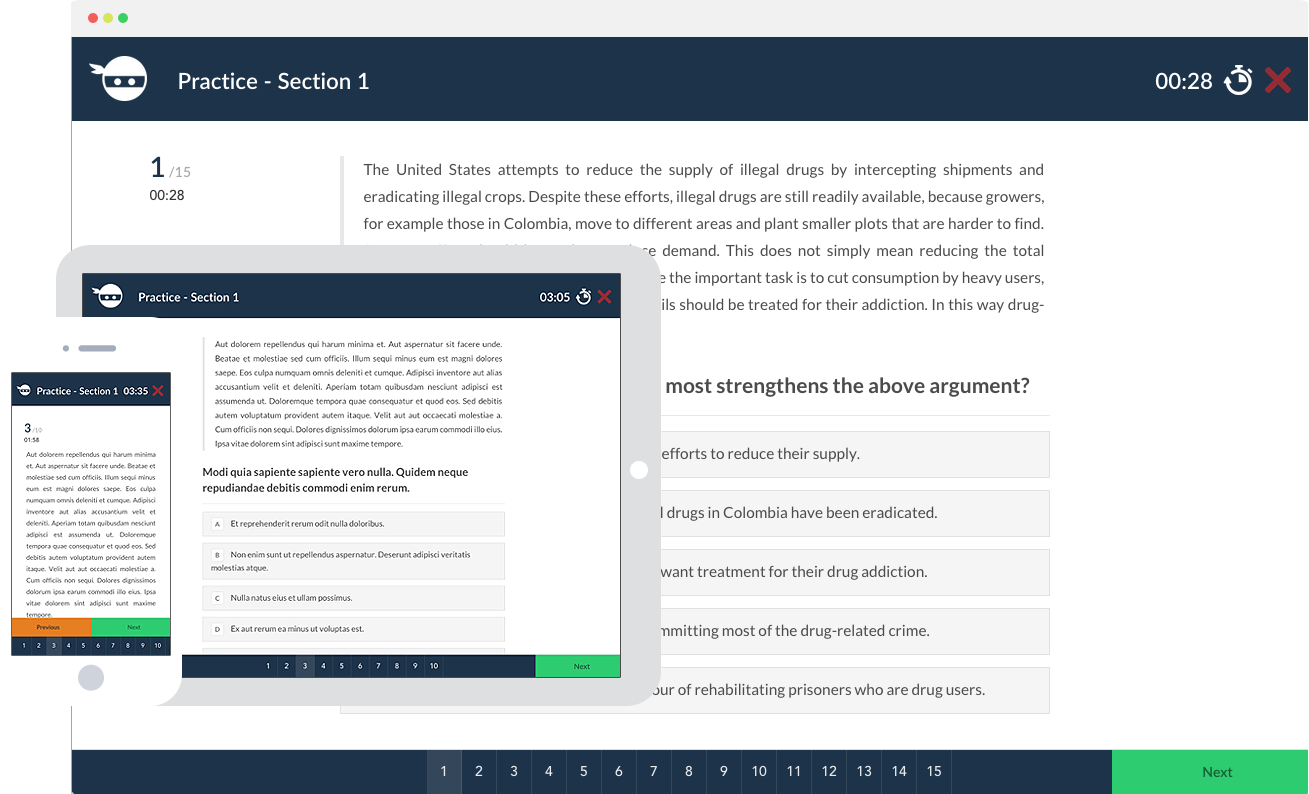 Learn the specification
BMAT.Ninja isn't simply a question bank. It's an online learning tool that will go through and teach you all areas of the specification, for Section 1, 2 and 3.
---
I would just like to say a big thank you for all the help and support you have given me. I am certain I would not have gotten my BMAT Score without both the support and advice on BMAT.Ninja.
Reema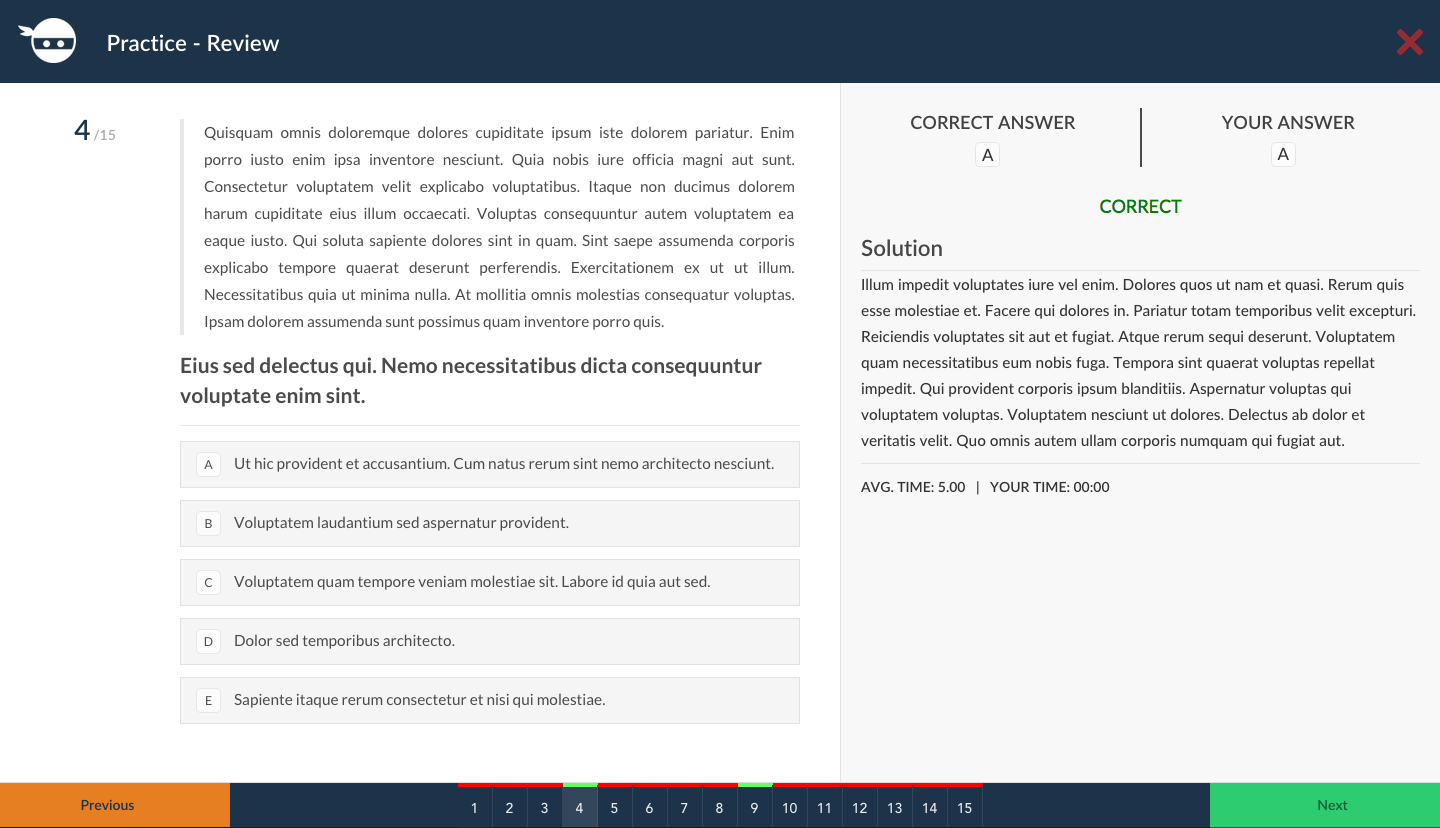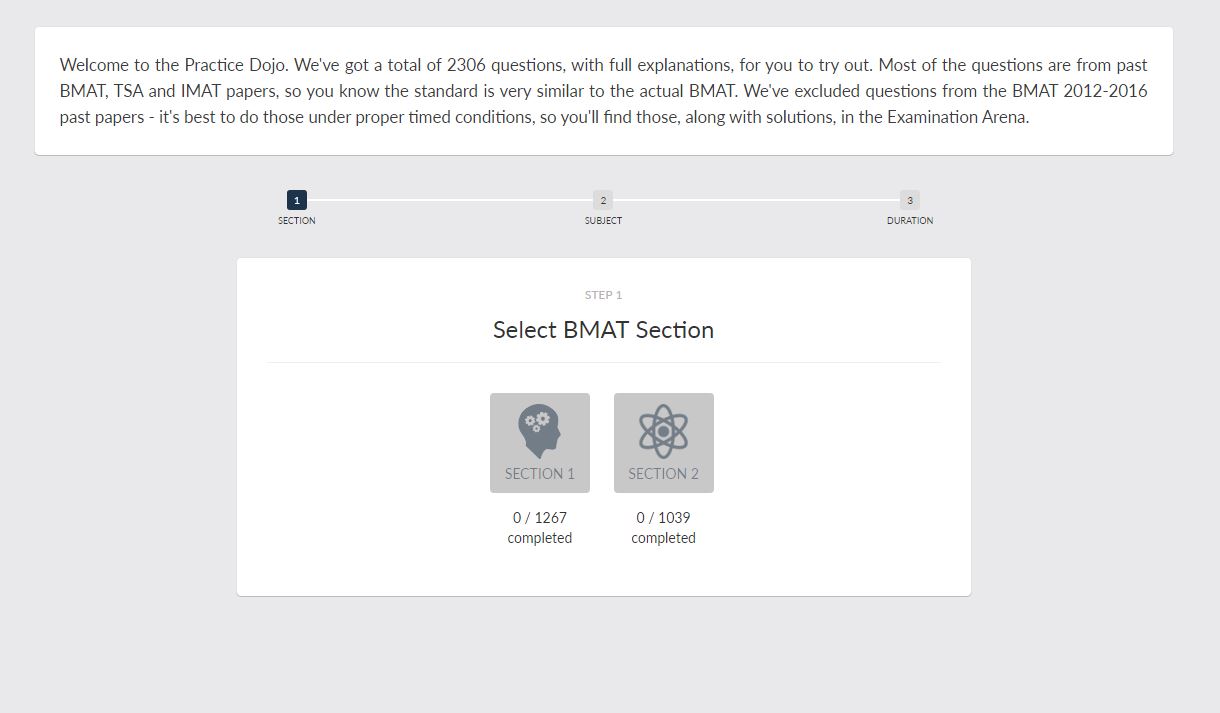 Peek into the platform
We designed BMAT.Ninja to be painless to use. You won't be wasting time figuring out how to use the platform. It'll all just work, allowing you to focus on your preparation.
---
These guys really understand the challenges Involved in BMAT preparation. Past paper answers and explanations on BMAT.Ninja were excellent, definitely worth the money. Thanks guys!
Haya